Sysmenu.dll is closely related with adware and malware programs. It can be a part of some browser toolbar or add-on.  Most of the times anti-virus identifies this file as a threat and removes it. However, after removal of sysmenu.dll the error message appears, because the toolbar or an add-on starts up and requires that .dll library and can't find it. You might also check the antivirus quarantine for that file, but do not restore it, you don't need an adware on your computer do you? So, if you are getting an error message on every pc startup saying that there was a problem starting C:\PROGRA~1\COMMON~1\System\SysMenu.dll the specified module could not be found, to fix this problem simply follow the guide below. It works for Windows 7, 8, 10 64 / 32 bits.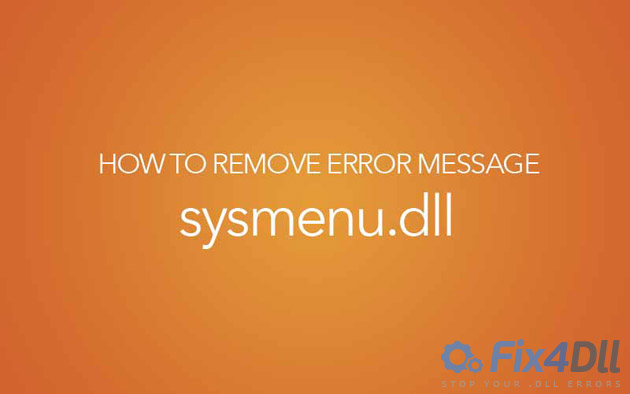 First of all you might try to execute command in the command line "SFC /SCANNOW". This will scan your system for errors. If it didn't help then create restore point, just in case, and proceed to the next steps.
Download the program called Autoruns developed by Sysinternals from here: http://download.sysinternals.com/files/Autoruns.zip
Autoruns software is recommended by IT experts from Microsoft to analyze your system and running processes. More information about this program can be found here: http://technet.microsoft.com/en-us/sysinternals/bb963902.aspx
So, after downloading Autoruns.zip you should open archive (use 7Zip, WinRar or WinZip) and double click on autoruns.exe file. It will launch the program. Now, select the tab called Everything (see the image below) and find highlighted with yellow entries.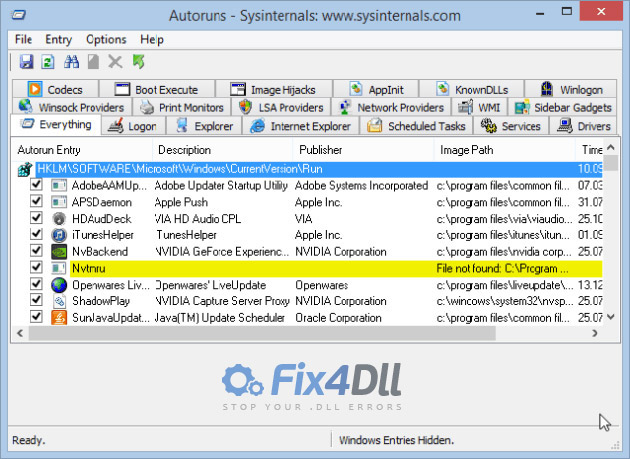 Those are the corrupted entries that cause errors in your system. To remove them just right click on every entry and select Delete option. Select only the highlighted with yellow entries, otherwise you might have problems with booting up your computer. Once you have deleted them you can close the Autoruns program and reboot your pc.
After that we recommend to scan your computer with antivirus software. You can find reviews of popular antivirus software on the website Removal Bits.
The problem should be solved.